In Fabian's words…
What inspires me: The power of collaboration to common cause, the ability of women to be loving, determined, and courageous.
Best advice: There is no such thing as imposter syndrome. Where you are is where you are meant to be.
It is December 2016 and a group of 76 leading women scientists are wonderstruck by the aching beauty of their surrounds. They've sailed by icebergs sculpted into sensuous and dangerous curves, they've watched great flocks of penguins huddle on isolated shores, and they've gasped in wonder at the sight of almighty humpback whales rising to the surface, exhaling and submerging to the inky-blue depths once more.
Yet they are also exhausted – having battled flu, sea sickness and a demanding period of intense professional and personal growth. For this no ordinary tour to Antarctica. It is the inaugural Homeward Bound journey – the biggest all-female expedition to Antarctica ever before undertaken.
Among the women is Fabian Dattner – a 62-year-old social entrepreneur and global leadership expert. Fabian swapped the boardroom for the Antarctic after waking in the night two years ago to an incredibly lucid dream. Fabian dreamt she was sailing frigid waters, a team of inspiring women scientists by her side, film crew at work, the words 'Homeward Bound' scrawled on the vessel behind her.
That dream sparked the beginning of a project that is now in preparation for its second voyage to Antarctica, a project that has captured the imagination of hundreds of thousands of people worldwide, a project that has pulled together some of the world's most respected women scientists – think Jane Goodall, Valerie Taylor and Sylvia Earle. Together the women selected spent 12 months teaching and learning the leadership and communication skills they would need for one important task – to save the natural world.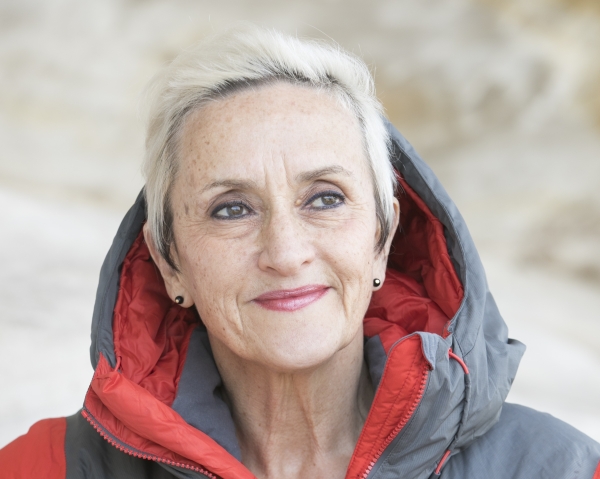 Together the women  spent 12 months learning the skills they would need for one important task – to save the natural world.
Women as leaders
Rewind to October, 2014. As co-founder of Dattner Grant leadership consultancy, Fabian had long despaired about the absence of women in leadership roles. Keen to overcome the disparity, she launched a national leadership initiative for women – Compass. "There was something so clearly missing [from existing leadership training]," Fabian says. "We didn't need to be told how to be better, we needed to be in the space to say why bother? Why take on a leadership role, is it more important than my family and my friends and animals and my garden? And the answer to that question always came up short. Actually, no it isn't more important. And then came up, because it's not more important than my family, friends, home, maybe our voice at the table means we won't destroy the planet, we are trustworthy with money and assets, we won't acquire them at the expense of others. Maybe there's real value in that kind of leadership."
From wonder to despair
Around the same time as having the Homeward Bound dream, Fabian had been working on leadership among women in Tasmania who were involved in Antarctic science. Working with these passionate scientists, Fabian noticed a theme emerge. The women would begin their conversations brimming with wonder at their work and the sheer beauty of Antarctica and its life forms. Yet their conversations quickly turned to despair. Despite the beauty, despite their work, these scientists were bearing witness to a heart-wrenching decline. On their watch, ice was thawing, species were declining, a whole world of wonder was dying. And it seemed no-one was listening.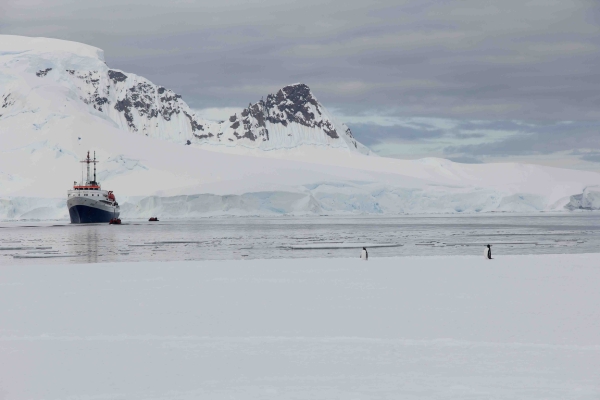 Making a difference
That's when it occurred to Fabian that she was in a unique position. "We live in an era when we're frightened of the truth but there's no need to be frightened if you're prepared to do something about it," she says. "That's when it occurred to me I've in a unique position to do something – I'm a leadership expert at a global level and I really understand woman, and now I understand the power of the scientific brain."
Not long after meeting the women scientists, Fabian had the dream of Homeward Bound, put the idea to Dr Jess Melbourne-Thomas and others and, not long after, the idea went viral as thousands of people across the globe became captivated by the idea of empowering inspiring women scientists to tell the story of climate change and destruction. And of not just empowering them in a city lecture theatre, but amid the Antarctic wilds.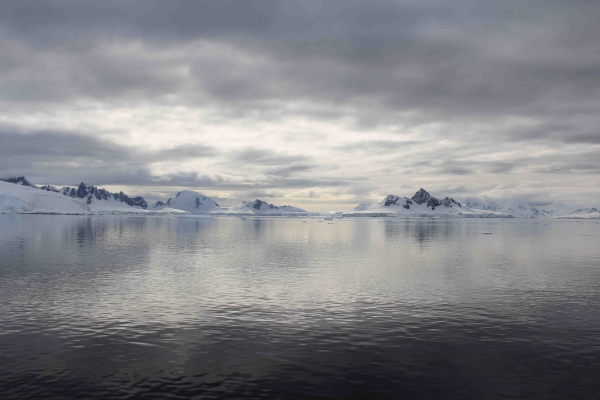 Leadership crossroads
Why? Why the avalanche of support for such a journey? "A realist would say we're at a leadership crossroads," Fabian says. "To the left is the end of our species. Since the evolution of man, 99.9% of animals have gone extinct. To the right is leadership for the greater good, where we stop pursuing money for money's sake, we stop kidding ourselves about share markets and where that money goes. Leaders have a duty of care to leave the planet in a better state than how we found it in. We should collaborate, we should have a legacy mindset, we should be trusted with assets. I think the world wants this style of leadership."
Leaders have a duty of care to leave the planet in a better state than how we found it in.
Matriarchs step up
Homeward Bound wasn't just about the trip to Antarctica. It involved 12 months of leadership training in the lead-up to the voyage. And pulling off such a program was no easy task – especially when it is organised almost solely by volunteers. But Fabian, Jess, key women scientists like Justine Shaw and Mary-Anne Lees, and the women around them are driven by the belief in the importance of women stepping up as leaders.
"We seek to be deeply constructive leaders with a strong focus on legacy," Fabian says. "My role models are people like Jane Goodall and Valerie Taylor – women in their 80s who haven't stopped just because they've got to the age they've got to. I think that's what the matriarchs do, we nurture, and we care, and we fight for the things that matter. Nobody wants to go to war but I think unquestionably we are fighting a war for our planet, our future and our children. We need people capable of fighting that war for us."
"…unquestionably we are fighting a war for our planet, our future and our children. We need people capable of fighting that war for us."
Find out more…
Find out more about Homeward Bound at the website www.homewardboundprojects.com.au