Hi! It's me… I am so excited to bring you my latest news… something creative has come from my time during Covid!
As someone who sustained a disability at a young age, I struggled in the early years to feel confident in who I was and how I looked. I was forced to navigate a world which seemed did little to welcome me.   My sense of self was impacted by the fact that I met very few other young women like me who I could connect to, learn from, share experiences with and generally look to as role models for what this "new" life could look like.
Naively, I ploughed on, thinking that because I felt the same person as I always had prior to my injury, others would also see that I was still me, still with the same opinions, uncertainties, humour, desires, challenges and unknowns as always. The reality was vastly different – I faced discrimination, bias, and a general sense that others saw me as less than competent before they even knew me or my abilities. I was quickly aware that I was now living in a world not quite able to embrace me for all that I am.
I looked for others to reassure me that my vision of my future was possible, and it was a long time coming before I met and connected with other women who were able to be that and more to my young, developing self.
Central to my growth and developing sense of self has always been support from other women. Women who have mirrored my own worth back to me, who have been my champions when I was not confident to be that for myself, women who showed me that having disability did not mean I shouldn't be anything else than what I chose to be –having this platform of support has been integral to my self-belief, self-love and my ability to make choices not based on the expectations of others.
The power of this experience, this shared understanding of difference and acceptance cannot be underestimated. The legacy of those shared stories, experiences and conversations shaped who I am and what my own journey has been to this day.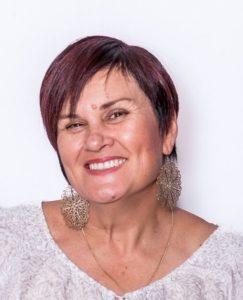 I felt inspired by these women, empowered and able to see the world in front of me full of new possibility.
Time passed, and I have had many wonderful experiences, challenges and adventures unfold in what has turned out to be a mostly marvelous life full of opportunities and many unexpected exploits.
Whilst on a volunteering project working alongside women with disabilities in Laos, I was reminded of the power of shared experiences – the power of seeing yourself reflected back, of belonging to a collective where, although so different in our individual experiences, there is a common thread that binds us.
I was stirred to do something but had not yet worked out how this desire to connect women to each other was going to manifest. I am a natural connector and community-builder and was waiting for the right opportunity to be able to do more to present itself.
I met Samille Mitchell, the editor of Inspired magazine, who was sharing stories of world-changers who were all working in different ways to forge a better world. Samille gifted me an opportunity to change direction and share the tales of remarkable everyday women across the world who are living with disability. I'm so grateful to Samille, for her generosity, and for being one of those amazing women in my tribe.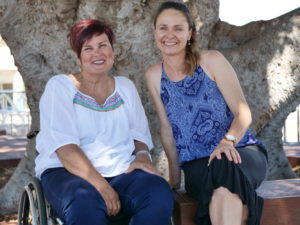 So, there it was – a word and a website from which to share stories that matter. I honestly believe that sharing stories is a tool for empowerment- stories have the potential to give hope, to inspire, and to help change lives.
As much as I have loved where this journey has taken me, and how many wonderful women I have had the fortune to connect with, and share their stories, I have always struggled with the use of the word Inspired, and the conflicting narrative around its uses in relation to disability.
In the year that has passed since I embraced this opportunity, I have been supported, challenged and more recently, like many of us in this time of COVID 19 and self-isolation, I have had plenty of time to reflect and refocus.This difficult time and way of living has given us all an opportunity to pause, and to think about what is important, and about how we respond. We can choose the mindset we find ourselves in.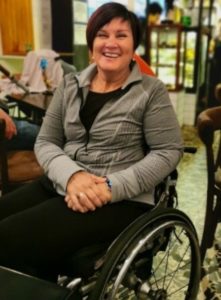 I choose be kind, to be thoughtful, to educate.
I choose to be a change maker, an advocate, and a voice to influence others where I can.
The time feels right to grow, to re brand, to refocus so that I can continue to challenge both myself and others to help one another stand together. It is time to create a space that is truly mine and in re branding I feel a sense of empowerment, renewed enthusiasm, perspective and a fresh determination to fight for fairness, seek opportunities to showcase others, and make a positive difference where I can.
I feel excited to be able to continue creating a space where everyday women with disabilities can see themselves, and those who support us, reflected back. A space where we can recognise the power of our shared stories and be reminded that we are all unique and worthy, and that whatever it is we are… that is enough.
This site may have a new name, and a new look, but the core will remain – I will continue to share stories to uplift, connect and inspire.
I hope that you will join me and get on the Platform…