In Sue's words…
What inspires me: The beauty of the natural world, finding kindness where you least expect it, making new connections with amazing people, travel, curiosity, taking life slowly, the simple things, my beautiful family, my close friends, honesty and authenticity, people who find the courage to face their fears and follow their heart.
Best advice: Be yourself and you will find your tribe. Never ever be ashamed to be who you are or feel what you feel. And no matter how dark things get, never give up hope, because daylight always follows even the blackest of nights.
Western Australian woman Sue Tredget was talking to a teaching colleague when she realised she was having a breakdown. As students milled around her,  Sue watched her colleague's mouth move in speech. But Sue couldn't hear. The noise of the students and her colleague's voice had retreated and a crazy buzzing sound swamped her mind. Stumbling to the closest chair, Sue broke out in sobs as her body crumpled under the great waves of grief crashing over her.
Journey of self-discovery
Looking back on that day now, Sue still feels emotional at how low she had become. And yet the depression that swamped her sent her on a journey of self-discovery that has led her to become a speaker and ambassador for the mental health organisation Beyond Blue, a travel guide for the spiritual travel company Journeys of the Spirit and an author of seven children's books. Sue has also penned her own non-fiction book about her experience with depression. She hopes sharing her journey will help others to realise they are not alone.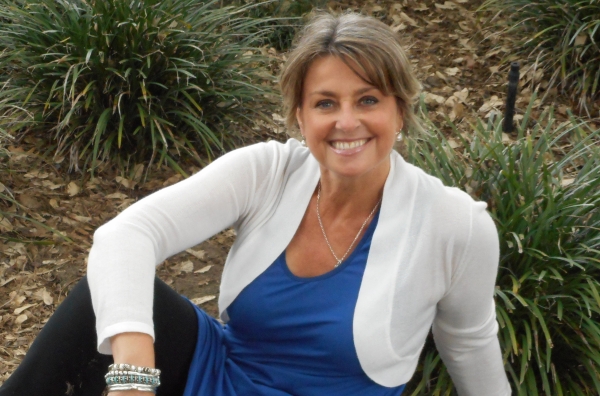 Guilt
Such a bright future seemed unimaginable three years ago. A series of life events, combined with a hectic schedule as a teacher and mum, had conspired to lead Sue to breaking point. In 2010, Sue's oldest sister was found dead on the floor of her home aged 60. She had led a troubled life and numbed her pain with alcohol.
Sue didn't attend the funeral in England, as she was already returning for a family wedding not long afterwards. But Sue felt herself grasped by guilt as she agonised over her decision not to attend the funeral, and ruminated on ways she could have helped prevent her sister's lonely death.
Two years later doctors diagnosed Sue's mum with ovarian cancer. Not long after Sue's dad had a bad fall and broke his hip. He was hospitalised and Sue crossed the globe to see her family in England. She returned home to Australia to her husband and two teenage boys for Christmas and her father died on New Years' Eve. Emotionally fraught and physically exhausted, Sue visited the doctor who advised her not to travel back for the funeral. Again guilt swamped Sue's soul.
Guilt swamped Sue's soul.
Unravelling
While taking a break to recover from her father's death, Sue received a phone call. Her former colleague of 12 years had killed herself. This was one trauma too many. Sue felt herself unravel. "I have amazing kids and an amazing husband but I just couldn't function," Sue recalls. "I lay on the couch for two weeks and felt completely numb. I really felt like everyone was better off without me. I had this huge amount of shame and guilt that I wasn't coping. I knew I had a great life and a great family – so why couldn't I cope?"
Sue was of the 'keep calm and carry on' generation. She refused to tell people of her troubles, seeing her depression as a weakness to be hidden from others. "I felt like such a useless wife and mother – I couldn't even cook dinner for my family," she says of the time. "And the nights – I had this terrible insomnia where I'd be desperately exhausted but I'd dread going to bed as I'd lay there with racing thoughts. My mind would not switch off, my mind was going crazy. I'd try to read but I couldn't concentrate on the words. One night after hour upon hour of lying there feeling my heart pounding I started shaking uncontrollably. My husband held me tight while I shook all night long. That really frightened me. I just wanted it to stop."
"I really felt like everyone was better off without me."
Haunted
While she was frightened of trying antidepressants Sue eventually started taking them and reached a point where she could once again function. She would remain on the medication for a year, as the doctor advised. Sue returned to work at school but memories of her dead colleague haunted her. So it was with relief that she took the one-year long service leave owed to her.
During her leave Sue stumbled across the spiritual travel company Journeys of the Spirit and booked herself a trip to Kerala in India. It was the best thing she could have done.
"It was such a peaceful experience – like stepping into a big cocoon," Sue says. "The people were so gentle and lovely. There was therapy, ayurvedic treatments, massage and meditating in front of a cottage on grassy banks. There was no technology and the people on the trip were lovely – they became good friends. We were all there because we wanted to gain an insight into ourselves and how to have a more meaningful connected life. And I realised that I was ok, that I wasn't a bad person."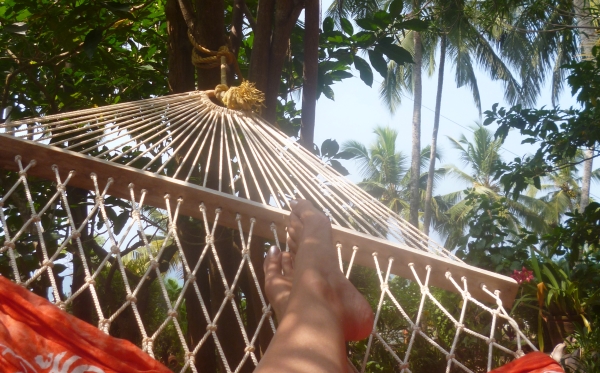 Rediscovering writing
One day on the trip Sue sat at the desk outside her cottage watching the waves lapping on the beach nearby and hammocks swaying in the breeze. She took out a pen and started writing. She remembered she used to love writing as a kid. And the words poured out of her. "I found getting things on paper so helpful," she says. "It helped to clear my mind and see my own emotions and get some perspective."
Sue also wrote a "grown-up love letter" to her husband thanking him for standing by her during her darkest days. As she placed a stamp on the letter and sent it across the seas to Australia, Sue smiled to herself. She realised she felt better than she'd felt in years.
Healed by nature
So transformed was she by the experience that Sue decided to join another Journeys of the Spirit trip, this time to spend eight days walking the Camino Trail in Spain. While the India trip had been about rekindling her passion for writing and poetry, this trip reminded Sue of her love for nature. "It was stunningly beautiful and I felt this sense of connection to life and appreciation for the beauty of the world," Sue says. She again wrote as she travelled, amazed by the deep prose that flowed out of her, bringing the pages of her journal to life with insight and clarity.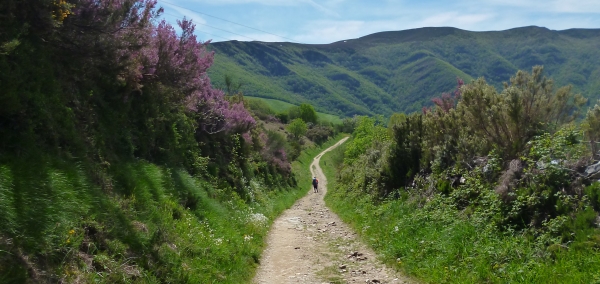 Loss returns
Back in Australia, Sue learned that her mother was losing her battle with cancer and she again returned to England. Unlike previous trips in which Sue was consumed with guilt and anxiety, this was a beautifully connected experience. One summer's day, Sue took her mother to the seaside near Bristol to visit an open garden. As they meandered among the gardens, the air heavy with the scent of flowers, Sue felt blessed to have this time with her mother. "I think I connected more with her then than I had in a very long time," Sue says.
A few months after returning to Australia Sue received the call she'd been awaiting. Her mum was near death. Sue booked another flight to England. But by the time she arrived, her mother had passed away. Sue remained for the funeral and, while terribly saddened at her mother's death, she didn't fall into the depression that had characterised her other life losses.
Sharing her story
Not that life had become plain sailing. In her year away from the school something had changed and relationships had soured. Eventually Sue could bear it no longer and resigned. Terrified at starting anew, she was relieved to find job offers pouring in. It was also around this time that Beyond Blue invited Sue to join them as an ambassador.
After undergoing some speaker training with Beyond Blue, Sue gave her first speech about her experience with depression. "I was so nervous and worried I was going to cry through it all but it was amazing," Sue says. "I was really vulnerable and really honest and I think that resonated with people."
Soon others asked Sue to share her journey. She wrote her children's books and launched a website and blog. And she's now written a non-fiction book about her journey with depression and a collection of poems. "I want people to realise they are not alone," Sue says. "The statistics for depression are huge. I want people to lose the shame associated with it. I want them to know they should never give up. That there's hope. That there's light, even at the end of the darkest tunnel."
"There's light, even at the end of the darkest tunnel."

Sue with Julie Baker of Journeys of the Spirit.
Get involved…
Follow more of Sue's journey and read her poetry and articles at her website.
Find out more about Beyond Blue at www.beyondblue.org.au