In Alicia's words…
Who inspires me: World change-makers, from Anita Roddick, founder of The Body Shop, to Malala Yousafzai, female education activist and youngest ever Nobel Prize laureate. Also the hundreds of people who have donated to 100 Women and make it possible. 
Best advice: I love Anne Frank's quote: "How wonderful it is that nobody need wait a single moment before starting to improve the world?"
Four years ago Alicia Curtis read a book that would change her life. It opened with the tale of a Cambodian teenager who'd gone to work as a dishwasher in Thailand to raise money for her family. But the job agent sold the girl as a sex slave. Traffickers drugged her, beat her, and forced her into prostitution. She eventually escaped, only for a Thai policeman to sell her to another trafficker.
That book, Half the Sky: How to change the world, went on to reveal dozens of tales of impoverished women across the globe. Yet it also painted a picture of hope, by showing how much women could achieve if only they could access a small leg up to get them started.
Alicia couldn't get the book out of her head. So many women, so many devastating stories. How could she help?
Not long after reading the book, Alicia was driving home from a youth leadership workshop she'd hosted, with her friend Megan Anderson, when she told Megan about an idea that had started to form in her mind.
Alicia and Megan had forged a long friendship as bright-eyed children advocating for change, and often found their discussions turning to how they could change the world for the better. Alicia's new idea was simple. But maybe it could work. Why not empower disadvantaged women by launching a giving circle in which 100 women donated $100 a month to help women in need?
Excellent idea declared Megan. Let's do it.
The result is the Perth not-for-profit 100 Women which has now gifted $300,000 over the past three years to help women across the globe to overcome disadvantage.
So many women, so many devastating stories. How could she help?
Event empowers bright-eyed youngster
Even as a kid Alicia was addicted to helping others. Growing up on a rural property on the outskirts of Perth, Alicia joined the local environment club and became the club's president as a 12-year-old. So enthusiastic were her efforts that she was invited to attend the United Nation's International Children's Conference in England in 1995.
Alicia was among 800 youngsters from 90 countries at the life-changing event. She sat in an auditorium of hundreds of kids, parents and media, rapt by the words of world changers and political figures. "I saw all these people so engaged and passionate about what they were doing for their communities," Alicia says. "It was brilliant, absolutely brilliant, and it opened my eyes to what could be achieved."
"I saw all these people so engaged and passionate about what they were doing for their communities."
Fired up for change
Fired up with enthusiasm for change, Alicia returned home and sat around a wooden table with three other kids from Perth who'd attended the UN conference. What could they do back at home to make a positive impact? Bandying ideas around the table, they decided to bring such inspiration to others by holding a similar event in Perth.
13 months later they conducted the Kids Helping Kids Conference in Perth in 1996, with 150 children from Western Australia and Malaysia, and a swag of dignitaries and VIP guests. Alicia found herself welcoming the then Western Australian premier Richard Court and leading him through the conference premises explaining what they hoped to achieve.
The conference resulted in the formation of Millennium Kids, which helps people aged between 10 and 25 to step up as world changers. Millennium Kids celebrates its 21st birthday this year.
Women's rights
Alicia went onto forge a business, Alyceum, offering leadership programs, with a particular focus on young people including student leaders, Indigenous kids, newly arrived migrants and young Muslim women. She began championing for young professionals to sit on boards and co-authored a book on the subject. But it wasn't until Alicia read the book Half the Sky four years ago that the idea for 100 Women began to form. The book recounted stories of discrimination facing women worldwide – woeful tales of poor health care, education and women's rights hampering women's efforts to survive, let alone thrive in the world.
"That book just got me," Alicia says. "I'd been involved in women's issues, but at more of a leadership level – nothing about basic rights." Alicia despaired at the stories of injustice. And yet she also felt hopeful. The book highlighted a path for positive change. And so the idea of 100 Women began to percolate in Alicia's mind.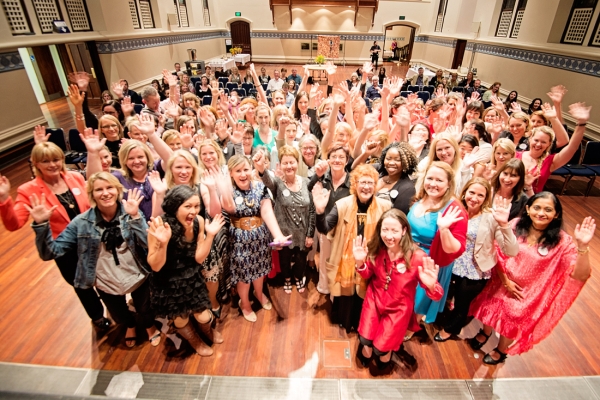 Putting it out there
After receiving Megan's enthusiastic response to the idea of 100 Women, the duo, with no background in philanthropy, did what any good Generation Ys would, and shared the concept on social media. "We just put it out there and pulled together this team of mostly younger women with impressive backgrounds in marketing and business development and design and more," Alicia says. "It took us six months to launch, get Deductible Gift Recipient status and build a website. Eight months later we'd raised $100,000 and given it away."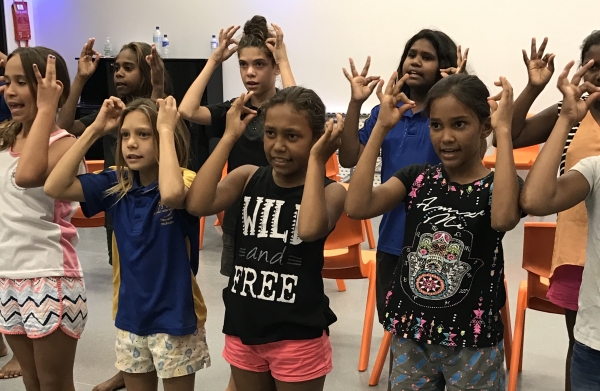 Secret to success
So what's the secret to 100 Women's success? "Looking back I think we were so brave – we didn't really know what we were in for," Alicia says. "But we've always had such a brilliant response to the idea. There are so many people out there looking for ways to make a difference and create the change they want to see in the world. 100 Women gives them an outlet to make a real difference."
"There are so many people out there looking for ways to make a difference and create the change they want to see in the world."
Grant recipients
Today 100 Women has more than 100 members a year, who not only donate but also attend events and vote on which charities receive 100 Women's support. 100 Women has now gifted $300,000 to nine organisations working to empower women.
Among the grant recipients is Classroom of Hope in Thailand and Cambodia, which funds the tertiary studies of rural women in science, technology, engineering and maths subjects. "It's so amazing to watch videos of these women talk about their aspirations and see them step up as role models – their education has such a ripple effect in their communities," Alicia says.
100 Women also donated to Cambodian Children's Fund, which used the money to help fund best practice training for Cambodian female police officers working to protect children. "By training these police officers they can better support kids who are the victims of the most terrible crimes," Alicia says.
In Western Australia, 100 Women has supported Telethon Kids Institute to train Aboriginal women in the Fitzroy Valley to become community health researchers to help overcome fetal alcohol syndrome. And, among others, it has supported Girls from Oz, which encourages school participation in Indigenous communities by providing access to singing classes.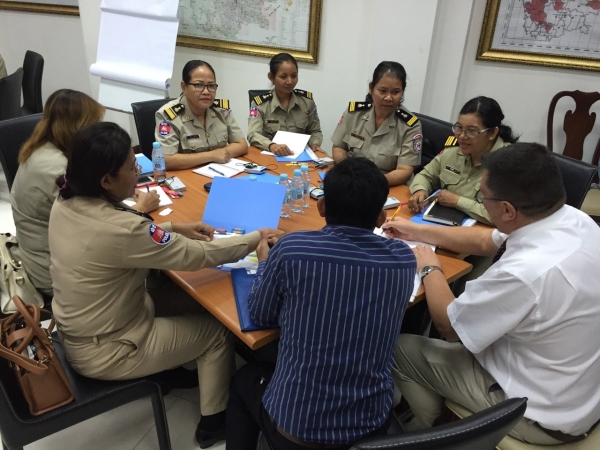 Making philanthropy accessible to everyday people
Run entirely by volunteers, 100 Women demands a lot from its organisers. But Alicia is driven by the impact the organisation has made.
She also sees the benefits in bringing philanthropy to everyday people. "There's this broader cause around changing the paradigm around what philanthropy is all about," she says. "You don't have to be rich and powerful to be a philanthropist. Collective giving in this way has real power as well. I find it hugely inspiring to picture what's possible here in Perth."
"You don't have to be rich and powerful to be a philanthropist."
Big vision
So what's next for 100 Women? "I'm looking forward to the day we give out $1 million a year," Alicia says. "I think 100 Women could be an international movement. We're taking baby steps, but we've got a big vision."
And that Cambodian teenager Alicia read about in the book Half the Sky? She escaped from the traffickers once more, met a social worker and was gifted the $400 she'd need to buy the equipment to become a street peddler. With that small leg up she grew her business, turned her cart into a stall, bought the stall next door and began to earn a solid income for herself, her sisters and her son. As the book says: "Women aren't the problem but the solution. The plight of girls is no more a tragedy than an opportunity."
Get involved…
You can find out more about 100 Women, and get involved, by visiting the website www.100women.com.au
Also check out the book Half the Sky: How to Change the World, by Nicholas Kristof and Sheryl WuDunn