Hi. Nice to meet you! I'm Chris, wheelchair user, mother, drinker of gin, lover of all thing sweet and salty, adventurer, and cat lover. I live in Geraldton, Western Australia with my husband Zane, a deep thinker, recreational cyclist and all-round good guy.

I have always been a "glass half full" kind of person. This, as it turns out has been quite a valuable trait in the scheme of my life journey.

At fifteen, as a horse riding, basketball playing, busy socialising teenager, my life changed direction forever. I sustained a spinal cord injury in a horse-riding accident that left me a paraplegic.

Life has been an interesting journey to get me where I am today – A wife and mother, a friend to many, a colleague, a member of the "mermaids" swim squad, part-time recreational triathlete and sometime storyteller.

I love people, I love their stories and I love the diversity of people's lives.

My passage to now has not however been without challenges, trials and tribulations as a result of having a disability in a world not quite able to embrace me and all that I am.

Part of that challenge has been finding my tribe. Other women with disability to be able to share our unique experiences, aspirations, challenges and learn from each other.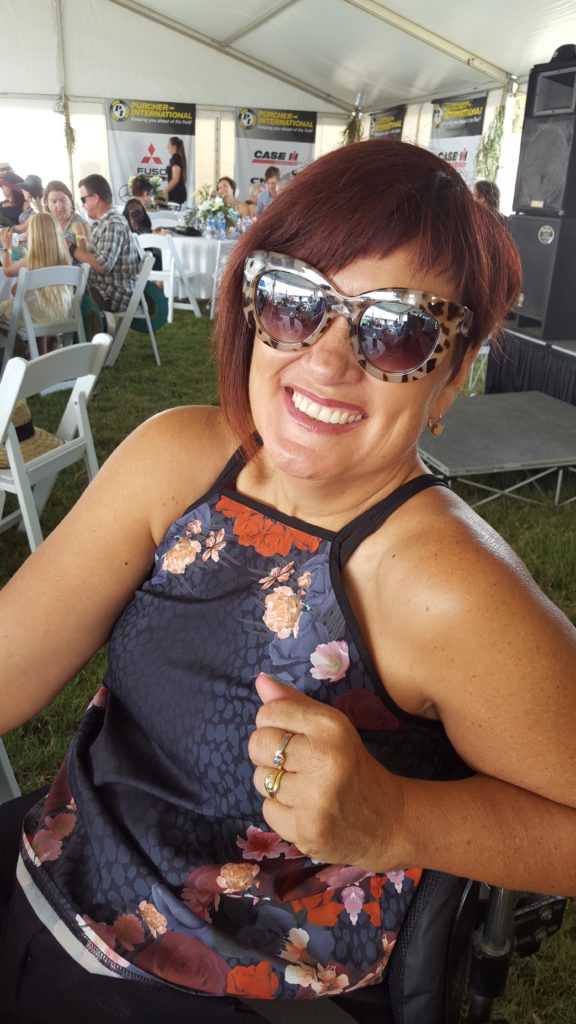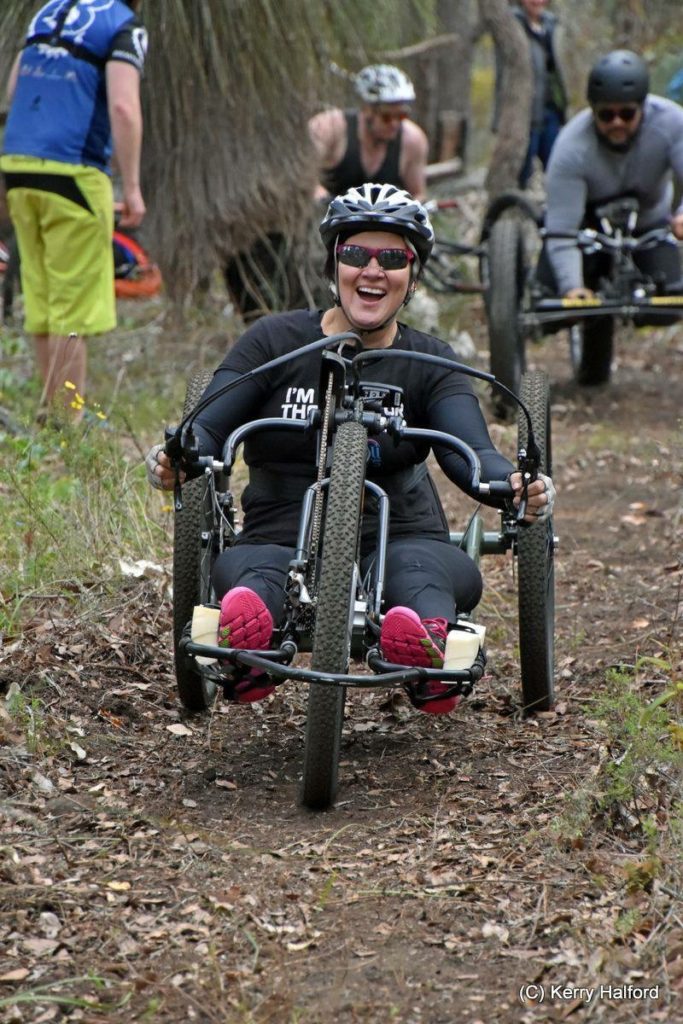 Meeting Samille and sharing a love of stories that uplift, connect and inspire has been a delight. We discovered that, as she was coming to the end of her Inspired journey, the planets aligned for me to take the plunge and start mine.

The word Inspired is used a lot around disability, and sometimes incorrectly. Many people have said to me during my life "oh you're so inspiring" but perhaps what they really mean is that they find my life as a woman with a disability different to theirs and can't imagine how they might navigate the same circumstances as me because of a perspective of disability often based on an outdated perspective of what is possible. Perhaps they also find it difficult, to understand how I, and many people with disability, are totally comfortable and embrace all that life, and our unique situation brings to us.

Ironic then, that I find myself taking over a website called Inspired from Samille. I love the Inspired stories' positivity and how they track everyday people who have pushed aside their fears, stepped up and taken action for a cause in which they believe.

My dream is that Inspired becomes a forum where women with disabilities can find women they can relate to, learn from and laugh with, but, most of all, feel a sense of solidarity with. I believe that we are so much stronger together and that our differences united are our strength.

I hope we can share our trials and tribulations, love and laughter, travel and adventure, challenges and changes… all from our own unique perspectives.

This will be a forum that celebrates the fact that we don't have to be anything in particular, just our own unique selves – and that is enough. Most of all, my hope is that this forum becomes a celebration of everyday women with disability living our everyday lives.

I'm so grateful to Samille, for being the wonderful person she is, and for creating a place for sharing stories to help us imagine the possibilities that life presents, to be reminded of all that is good, wondrous, beautiful in our world.

I now have a chance to do the same by sharing journeys of the human spirit.

Come join me as we meet amazing women, doing amazing and ordinary things and share our stories.