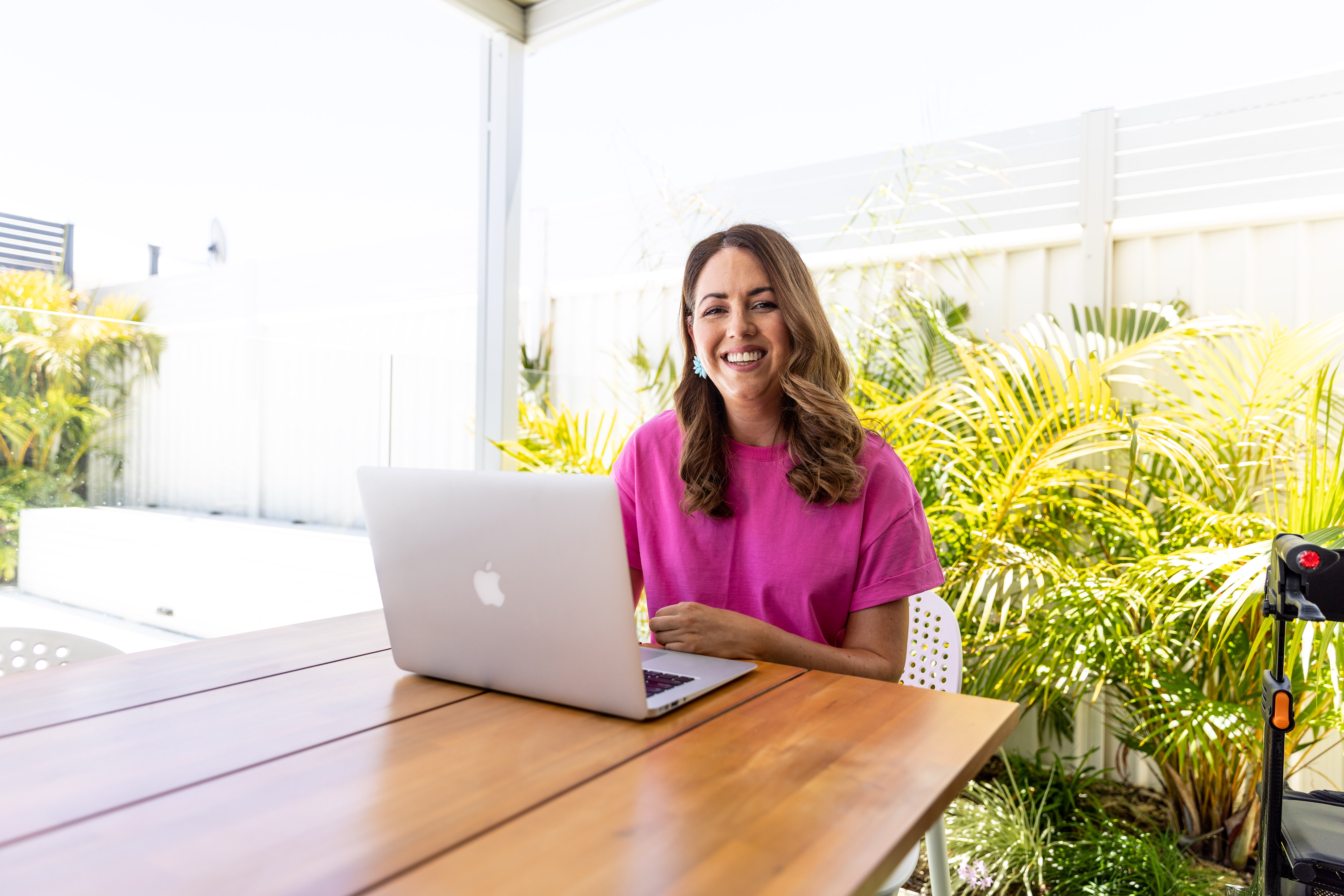 Did you know that over 4 million people identify as having disability across Australia? Surprising then, that very few fashion labels, fashion retailers and fashion outlets cater to either inclusive adaptive fashion or provide accessible environments to support the shopping experience of many who live with disabilities.
For some of us with disabilities, it is more than finding fashion that fits, it is that we, as people with disabilities want to be able to live out their own style, dress in ways that allows us to feel beautiful.  Fashion epitomizes a chance for all of us to represent ourselves however we wish. For many of us with disabilities, it is also a means to independence and empowerment through the ability to express ourselves and how we present to the world.
Meet Jenny, who has a love of all things fashion and style. After sustaining a brain  injury and a stroke, which left her with permanent disability, she felt a sense of loss in not being catered to or seeing others like her among her fashion icons and fashion imagery. Jenny longs to change the way in which people with disability are underrepresented in fashion on many fronts. She has taken things into her own hands and started creating the change in the fashion front that she longs to see.
Tell us about yourself.
I'm Jenny, I'm 39 years old and I live in Western Australia with my family. I have two older brother's and I'm an aunty to two gorgeous little kids. I love fashion and I am currently studying personal styling which I'm really enjoying. I also love cooking, keeping fit, long café lunches and being by the beach. I'm at my happiest when I'm outdoors enjoying nature, a great coffee and a beach view
What has been your journey of disability?
18 years ago at the age of just 21,  I suffered a massive brain stem hemorrhage and subsequent stroke which severely affected my motor skills and mobility. I was on life support and had "locked in syndrome" which meant I couldn't move or talk. My only way of communicating was through blinking my eyes. I spent a total of 18 months in hospital both in acute care and rehabilitation. I literally had to learn to do everything again from talking to walking, even being able to move my fingers and toes. It has been a very long and often tough journey of recovery, growth and self-discovery.
All of a sudden, I had gone from being a fit and  healthy young woman with my life planned out,  to now being someone who was confined to either a bed or a wheelchair with limited way of communicating and no idea what kind of recovery I would make or what quality of life I would have. I struggled a lot with accepting what had happened and grieving for the person I once was. I felt very lost and I now had to navigate through this new world of disability.
I still looked like Jenny but I no longer was Jenny. Nothing prepares you for such a life changing event, especially at such a young age, and it took me a long time to find myself again albeit as a new Jenny.
What do you do with yourself, and has this been influenced by your disability?
I still do a lot of rehabilitation and attend physio and OT weekly plus have home exercises to keep on top of which takes up quite a bit of time. I'm also really busy with my studies and working on content for my fashion blog StyleAbility.  I'm involved in a few different advocacy groups. I also love to cook dinner most nights for the family. My lifestyle has completely changed due to my disability and I have to plan things a lot more now and think about the logistics of it, I have to think ….is something doable? Is the place accessible? What do I need in order to be able to do this? I cant just be spontaneous anymore.
What was the motivation behind your decision to create StyleAbility?
I started StyleAbility out of my own frustrations within the fashion and retail industry. I have always had a passion and love for all things fashion but after suffering my stroke I have been extremely frustrated at the lack of access to stylish, functional and on-trend fashion for myself and for other people living with a disability and I realised that there must be other people who, like me, love fashion and also happen to have a disability but don't have access to the clothes they want to wear,  or see anyone look like them in advertising campaigns, on social media or in fashion magazines. There are approximately  1 in 5 Australian's living with a disability who just aren't being catered for. I want to help change that! We should have more options to find stylish clothing, shops we can access and fashion icons to look up to.
I also offer fashion and styling tips for people with a disability on my Instagram page and my blog. As someone with lived experience of disability I understand the challenges when looking for fashionable clothes that not only look great and are stylish but that are also functional, practical, high-quality and affordable. I want to share my knowledge and experience to help others feel amazing with fashion.
My aim with StyleAbility is to create change by educating and collaborating with the fashion and retail industry on inclusion and accessibility for people with a disability within mainstream fashion. I want to educate and inspire innovative design that is both stylish and functional to provide products that are truly inclusive and accessible to all.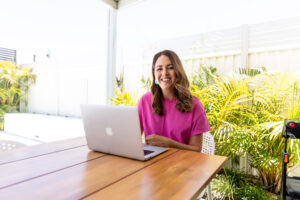 What has/have been the most surprising things you have experienced in navigating fashion and retail as a woman with disability?
The lack of options available, the lack of representation and inaccessible shops. All the things I took for granted before my injury.
How do you think the presence StyleAbility is making an impact?
So far the response has been really positive. I have had lovely messages from people saying how great it is that I am doing this and that they really enjoy my content. And I have had messages from people who don't have a disability to say they really enjoy following me/my posts and that they haven't seen content like this before and that what I'm doing is empowering. I think just being present on social media is helping to raise awareness and to show different body types, shapes and sizes. We are not a 'one size fits all' society; we are real people with real bodies and what we see on social media should reflect that. Fashion is so universal, and we should embrace our differences.
We are not a 'one size fits all' society; we are real people with real bodies and what we see on social media should reflect that.
Is there a single piece of technology makes your life easier – in your everyday life or in your work?
My iPhone! I probably couldn't live without it.
What would you say is your greatest strength?
Determination. I'm pretty stubborn but turn this into determination and motivation to continue working hard on my recovery and myself to live the best life I can.
Are there things about you that people misunderstand because of your disability?
I think the hardest thing for me is other people's assumptions of me because of my disability. I find people often look at me with pity or sadness because I have had a stroke at a young age and they assume that I no longer have a good life, enjoy going out with friends or have a job. There is also this assumption that because I now use a wheelchair that I can't do things and often people will speak to the person I am with rather than speaking to me. It's a shame because if they actually just asked me what happened I could explain and show them that I have a great life despite my physical limitations.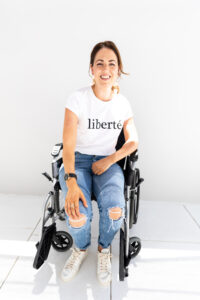 "I think the hardest thing for me is other people's assumptions of me because of my disability."
What is one thing, experience or person you have had that completely changed your life?
Firstly, having my stroke. It literally changed my life and all of those around me in a way I never knew. It didn't just affect me but my family, friends and colleagues. Secondly, losing my dad to cancer a few years after my injury. Losing a parent is something I don't think you ever really get over especially as our family became so close after my injury. It has left a huge hole in all of our lives and I'm sad he can't be here to see my recovery and all of the things I'm now doing. I know he would be really proud of me.
What's one thing about you that surprises people?
My silly sense of humour and the life I had before my injury and all the crazy, silly, fun things I did back then.
For what are you most grateful today?
My family and my health. I know it sounds cliché but when you have a life changing experience it really does put everything into perspective. I'm so grateful to have my family; their love for me, their support and their belief in me never waived throughout this whole journey. I'm also grateful for my health and my body. Whilst I cant do all the things I used to do I have found new and different ways of doing things and my body works so hard every single day.
Knowing what you know now, what advice would you give your 18-year-old self?
I think firstly it's ok to feel those things and completely natural to feel at loss or to not know who you are anymore but those feelings or worries will pass. It may take time but you will find yourself again, and whilst you may not be able to do all the things you used to do you will find new things that you can do and that you enjoy. And lastly I think just be kind to yourself and give yourself time to heal.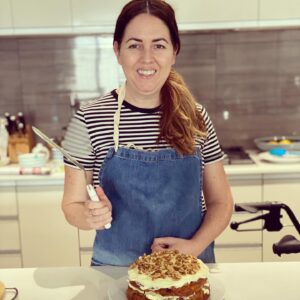 Is there something that you would like people to know about you or about people with disability that they might not know?
That we are no different to you. We want and need the same things as able-bodied people. We have dreams and hopes for the future and we have amazing abilities. Don't judge us before you have had the chance to really get to know us.
"We have dreams and hopes for the future and we have amazing abilities."
Best advice that you would like to share with other women with disabilities?
Often as women, I think we feel this need to prove ourselves and our self-worth but I've learnt the older I get that it is all about loving myself first and foremost and not to worry about other people's opinions. Just be you! There is nobody else on the planet that can do what you do, your unique and that is your superpower!
Where can we find you?
Website: www.styleability.com.au instagram: @style_ability